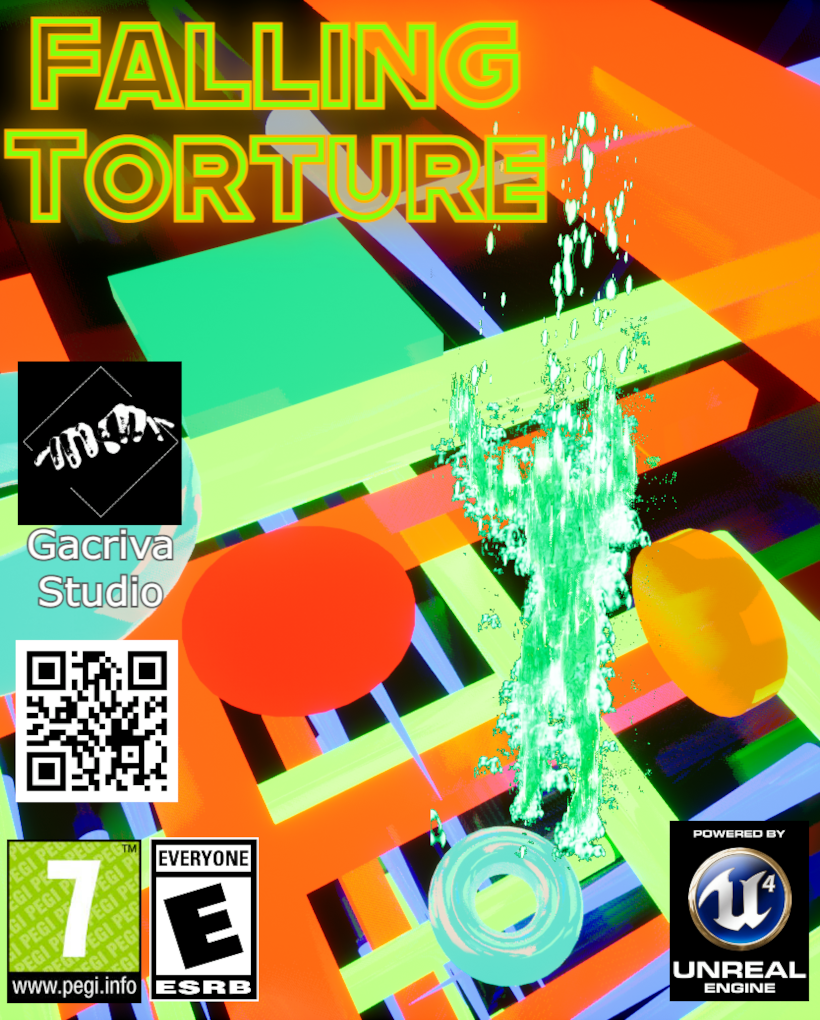 Falling Torture
A downloadable game for Windows
The local multiplayer demo version works on controller
Gamejolt
An endless falling game.
A cursed guy falling forever and burning Trying to reach an end but never manage to get to the true end.
Avoiding everything except:
1. The Yellow Circles which will increase the speed,
2. The green squares that will bounce you up
3. And the pick square at the end (is it the end?)
The goal Is simple just reach the pink square.


Genre:Action,Arcade
The game Has unlimited Levels, every time you start the game or finish a level the character color will change.
It is only for PC.

Install instructions
Step 1: Download Rar files
Step 2: Unzip
Step 3: Enjoy